Regular price

$150.00 USD

Regular price

Sale price

$150.00 USD

Unit price

per

Sale

Sold out

The price reflected corresponds to the deposit. The final price is $580.

Duration: 3 hours.

Looking for Semi-Permanent Eyeliner in Miami?

Semi-Permanent Eyeliner, often referred to as tattoo eyeliner or permanent eyeliner, is a makeup technique for the eyes, through which beautiful designs are created to match the client's face and eye shape. Using an ultra-thin needle, composed of one or multiple tips depending on the desired style, the pigment is applied to the papillary dermis (upper dermis). The final result is an eye with a beautiful, elegant, and contrasting appearance.

Lasts up to 3 years.

Not suitable for individuals with eye surgery.

What is semi-permanent eyeliner?

Semi-permanent eyeliner, also known as micropigmentation, tattoo eyeliner, or cosmetic tattooing is an aesthetic procedure where pigment is implanted into the dermis, the middle layer of the skin, to create an effect similar to eyeliner. This process helps define and highlight the eyes without the need for daily makeup application.

Semi-permanent eyeliner is an excellent choice for those wishing to enhance and define their eyes without daily makeup. However, it's vital to be well-informed and choose a trained professional to perform the procedure.

Although often referred to as "permanent," tattoo eyeliner is actually semi-permanent. The longevity of the eyeliner depends on several factors, but here's a general idea:

Duration: Tattoo eyeliner typically lasts between 1 to 3 years, and in some cases, even up to 5 years, depending on various factors.

Factors influencing durability:

Skin type, Sun exposure, Skin care, Pigments used, Technique and professional's experience

Touch-ups: As the color fades over time, touch-ups may be required to maintain the intensity and definition of the eyeliner. These touch-ups are usually done every 12 to 18 months, depending on individual needs and preferences.

It's essential to note that while tattoo eyeliner can last several years, it's not truly permanent like a traditional tattoo and is expected to require maintenance and possibly touch-ups over time.

Dive into the ultimate beauty experience with our semi-permanent eyeliner service in Miami, a precision technique that enhances your gaze and magnifies your natural beauty in an extraordinary way. In our exclusive aesthetic salon, we pride ourselves on offering an eyeliner service that's light years ahead of the ordinary.

What sets us apart is not just our ability to craft the perfect eyeliner tailored to your eyes' shape and color but also our dedication to detail, hygiene, and personalized care. We operate with a 'Beauty with Purpose' approach, and every eyeliner stroke is a testament to our commitment to your satisfaction.

Discover the power of an intense and captivating gaze with our Semi-Permanent Eyeliner service in Miami. Let us help you express your unique and authentic beauty!

Book your appointment now!
DO YOU HAVE ANY QUESTIONS? CONTACT US

9112 Northwest 25th Street, Doral, Florida, USA

+7864690942

sobeautymiami@gmail.com
View full details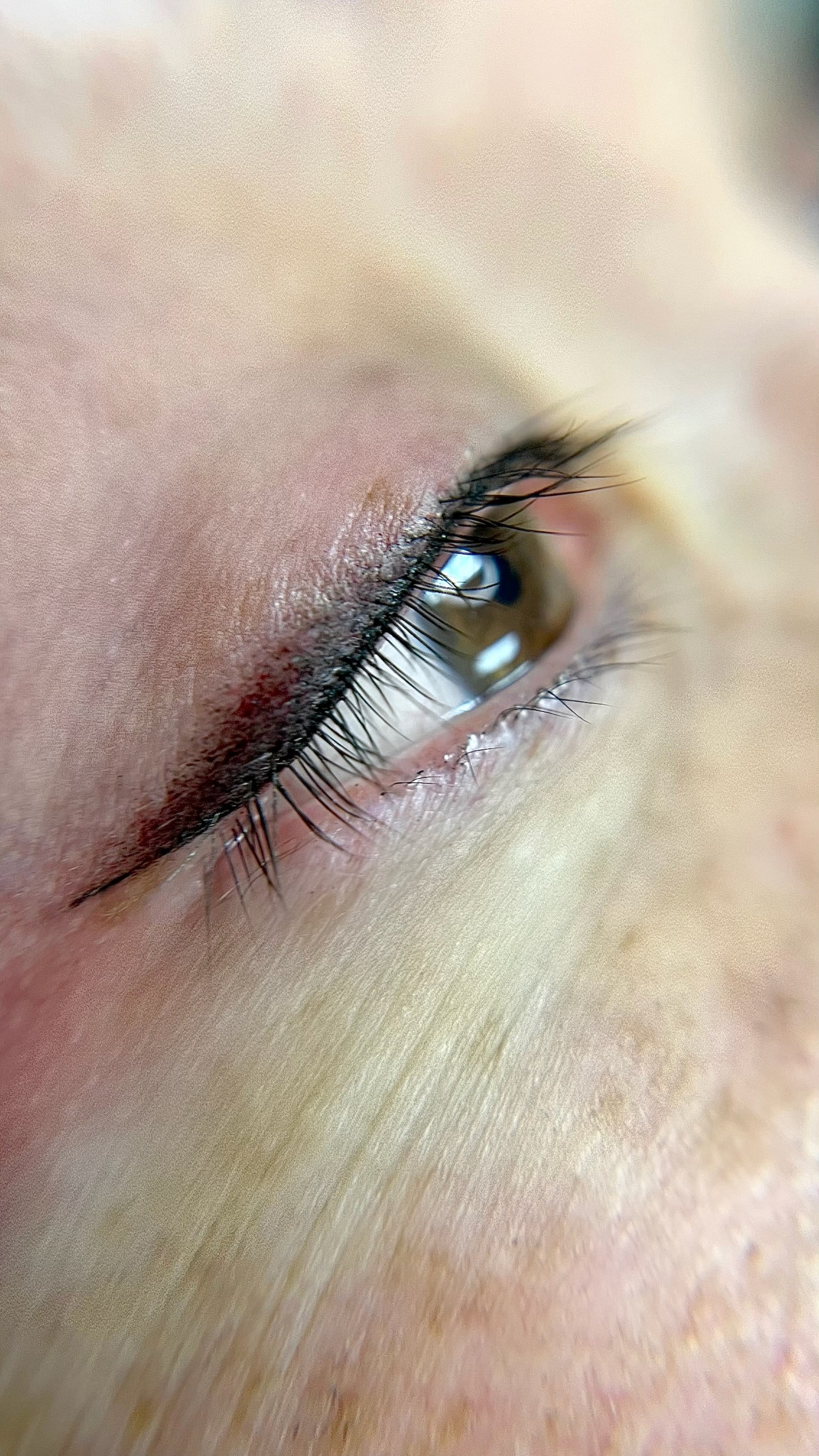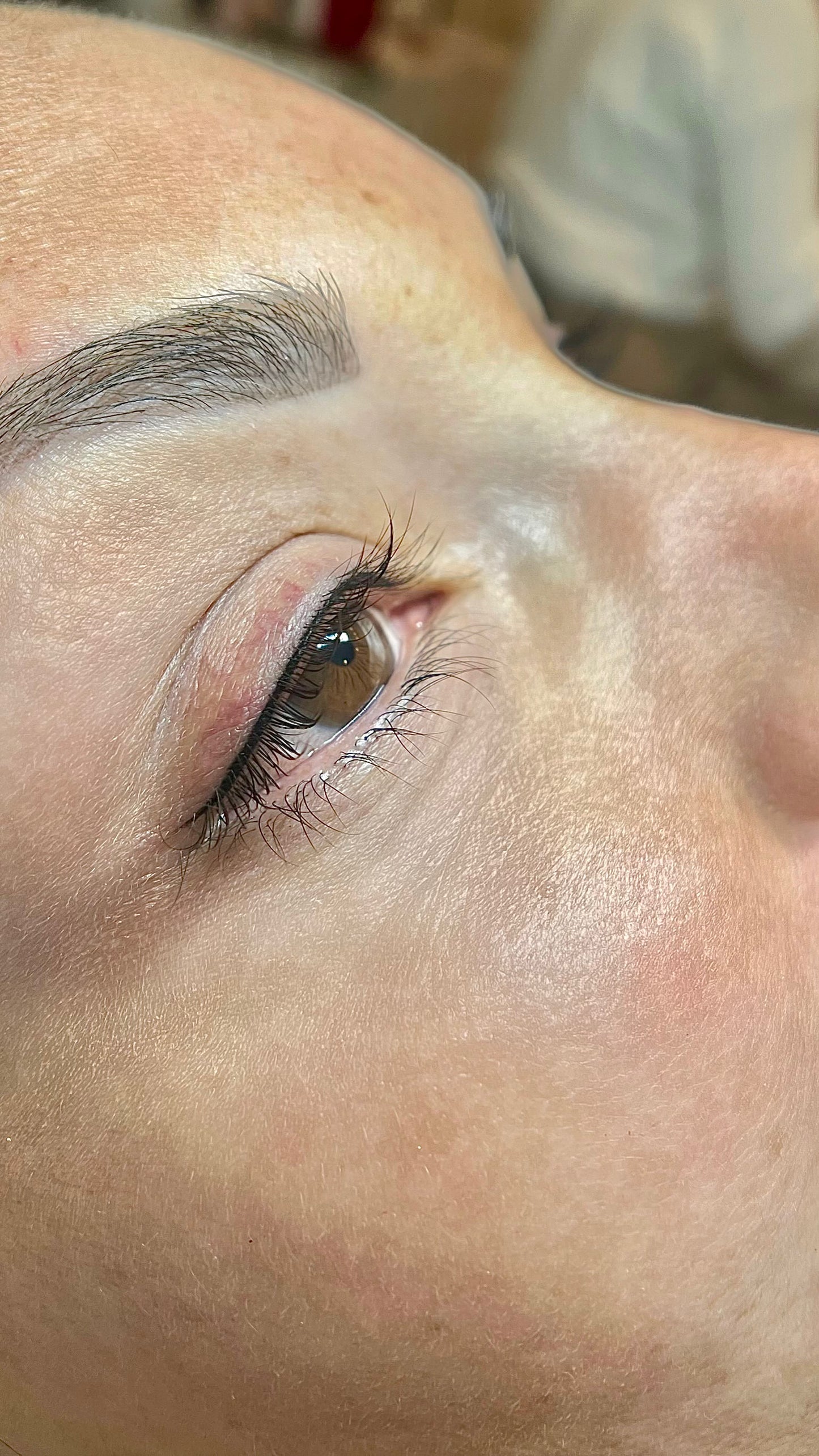 READ BEFORE BOOKING ANY MICROPIGMENTATION SERVICE
People who are not candidates for Micropigmentation include:
- Individuals who form keloids; if in doubt, provide evidence.
- Those with immune system diseases: HIV, Lupus, hepatitis, etc.
- Epilepsy, arthritis.
- Individuals with skin issues such as acne, psoriasis, dermatitis, rosacea.
- Diabetics (must be well-controlled, under 200 mg/dL).
- Pregnant or breastfeeding individuals.
- Hemophilia or clotting disorders (prone to minor bleeding).
- Recent use of Roaccutan/Accutane or steroids (must be discontinued for at least 6 months before microblading).
- Undergoing chemotherapy (must wait 6 months after the last session).
- Botox treatments (must wait 4 weeks before or after the treatment).
- For those with excessively oily skin, the Powder Brows technique is recommended.
Individuals with previous micropigmentation or tattoos require an in-person evaluation before scheduling.
Honesty from the client is crucial for a satisfactory outcome, as your health is our top priority.
If you have any doubts, contact us via WhatsApp.
IF YOU DON'T HAVE ANY OF THE ABOVE CONDITIONS, YOU CAN CLICK TO RESERVE, BUT PLEASE ALSO REVIEW THE CANCELLATION POLICIES.
When it comes to touch-up appointments, please call to schedule based on the recommended time frame.
Any questions?
Cancellation Policy

We understand that certain circumstances may occur before the scheduled appointment, however, when you forget to cancel or reschedule the reservation 48 hours in advance, we lose the opportunity to offer the service to another client and our company is affected; therefore, a penalty of the cost of the service will be charged to your card.

If this happens, reschedule your appointment within 48 hours to avoid charges.

By confirming your appointment, you confirmed that you have read and accepted these conditions.

ALL FEES AND DEPOSITS ARE NON-REFUNDABLE
What is the ideal technique for me?

Microblading is ideal for those looking for a fuller yet natural look. It's perfect for those who dislike applying makeup to their eyebrows because this technique doesn't replace makeup. On the other hand, if you prefer to have lightly made-up eyebrows, the Powder Brows technique provides a powdered effect that's ideal for this purpose. It's also suitable for individuals with oily skin or those who have hair in their eyebrows but want to enhance the shape, cover gaps, and add more definition. For those seeking a natural but slightly enhanced look, Latin Brows is the perfect combination.
How long does the semi-permanent treatment last?

Typically, microblading results last between 12 and 18 months. The Powder Brows shading technique usually lasts up to 2 years or more. These results can vary depending on the client's skin type and care. It's not as permanent as a tattoo because the pigments are not implanted as deeply into the skin. Many of our clients schedule annual touch-ups for extended durability.
Is the same eyebrow design always used for all clients?

The designs are unique and tailored to each client's facial morphology.
It is painful?

In the first 3 minutes, the sensation is similar to small scratches, nothing unbearable. After that, a topical anesthetic containing lidocaine, tetracaine, and epinephrine is applied, and many clients often become numb or even fall asleep during the procedure. It is entirely tolerable.
What is the aftercare like?

There are 7 days of post-care. During this time, you should avoid sweating, sun exposure, and going to the beach or pool. Post-care constitutes 70% of the treatment's success.
How many appointments are required?

There are two appointments, an initial appointment, and the second touch-up appointment 45 days later. During the second appointment, the client is evaluated, additional strokes are added, and the color is adjusted if necessary. This appointment focuses on perfecting details to ensure customer satisfaction and will take approximately 60 minutes to complete.
How do they look over time?

We use products of the highest quality, so they won't change color. If you don't opt for touch-ups, the pigmentation will gradually fade and disappear completely within a maximum of 3 and a half years or less.
ARE YOU CONCERNED ABOUT THE COLOR?

Our specialty is achieving natural results, which is why the color is chosen based on the client's natural hair color.

Whenever there is any doubt on the client's part, we aim to provide the most subtle option as the initial choice. We can gradually increase both color and thickness in the touch-up appointment if the client desires.
HOW LONG DOES THE MICROPIGMENTATION PROCESS TAKE?

The process takes approximately 2.5 to 3 hours at most. We take the necessary time for each client, as we are working on their face, and our goal is to ensure that you get perfect eyebrows in terms of symmetry, shape, and color.
WHO ARE NOT CANDIDATES FOR TREATMENT?

People who develop keloids: If you are prone to developing keloid scars, we may require evidence or a consultation to ensure the safety of the procedure.

Immune System Disorders: If you have immune system disorders such as HIV, Lupus, Hepatitis, or others, it's essential to discuss your condition with us to evaluate if microblading is suitable for you.

Epilepsy and Arthritis: Individuals with epilepsy or arthritis should inform us of their condition as it may impact the procedure or aftercare.

Skin Conditions: Skin conditions like acne, psoriasis, dermatitis, or rosacea should be disclosed to us. We'll assess whether microblading is suitable and recommend the best approach.

Diabetes: For clients with diabetes, blood sugar levels should be well-controlled, ideally below 200 mg/dL, to minimize potential complications during the procedure.

Pregnancy and Breastfeeding: Microblading is not recommended for pregnant or breastfeeding individuals to ensure the safety of both the client and the baby.

Hemophilia and Blood Clotting Issues: If you have hemophilia or problems with blood clotting, please inform us as this could affect your eligibility.

Previous Treatments: Clients who have undergone treatments like Roaccutane/Accutane or steroids should have ceased these treatments at least 6 months prior to microblading.

Chemotherapy: Clients who have undergone chemotherapy should wait at least 6 months after their last session before considering microblading.

Botox: Botox treatments should be done either four weeks before or after microblading to ensure the best results.

Excessively Oily Skin: For individuals with excessively oily skin, we recommend the Powder Brows technique for better results.

Previous Micropigmentation or Tattoos: If you have prior micropigmentation or tattoos in the eyebrow area, we require an in-person evaluation before scheduling your microblading appointment.

We prioritize your health and safety, so your honesty regarding your medical history and conditions is crucial for us to provide a satisfactory outcome.
Do you have other questions?

9112 Northwest 25th Street, Doral, Florida, USA

+17864690942

info@sobeautybycarmela.com
Don't know which is the best treatment for your eyebrows?
If you have previous work done, you require an in-person evaluation.